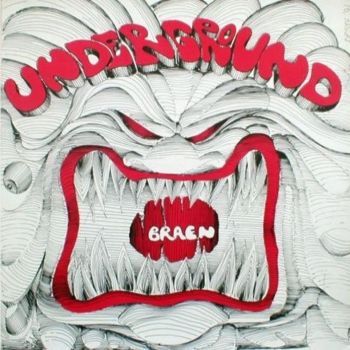 WAU! MY BOYS PIERO UMILIANI (SUPER HIP FILM COMPOSER) AND ALESSANDRO ALESSANDRONI (SUPER KICK ASS GUITAR PLAYER AND WHISTLER ON THE MORRICONE STUFF) MAKING FREAK OUT FUZZ ROCK. THE FIRST SONG IS MISLEADING SO DON'T BE MISLEAD!
More:
The Braen's Machine is a mysterious study group, whose albums issued by Liuto label (Piero Umiliani's property) are the most wanted and change hands for a considerable amount of money ("Underground"'s price is about 1500 dollars on 3rd Coast Sound Distortion Catalog for example).
Exploito psych monster rarity. Recorded by Piero Umiliani at the now legendary SOUND-WORK-SHOP studio in January 1971. Released in a very limited (less than 100) number of copies.
The original vinyl is practically impossible to find out.
Acid drenched fuzz guitar with one funky rhythm section. The drum sound its pretty interesting.
The style is not far from other ghost-groups of the same period, an instrumental music that could be used as a movie soundtrack, with fuzz guitar and keyboards in predominance, and probably more psych-oriented than others. It's sure under Braen's Machine's name Piero Umiliani and Alessandro Alessandroni are hidden, as they appeared with their nicknames Braen and Gisteri as the album tracks composers. The name Braen also appears as a composer in the two singles by The Pawnshop.
A major surprise this one, as it seemed all the great 1970's Italian prog albums are already known. Take one part instrumental film/library/exploito ala Blue Phantom, The Bigroup and Ugly Custard and complete that with atmospheres that rival the earliest Krautrock scene ala early Guru Guru circa "UFO". Absolutely phenomenal fuzz guitar throughout, with loads of studio effects, to give it a completely underground feel indeed. Quite a bit of high quality drumming can be found here as well. First track of nine is a bit of a let down, having an almost 60's "Batman" feel to it, giving off an aura of an exploitation album, but it greatly improves from there.

Sharebee Link